In the wake of the news that iPhone 6/6+ are being bent in the pockets of users :
http://www.reddit.com/r/iphone/comments/2hbmwd/so_have_any_of_your_6plus_actually_bent/


Apple has released two new products to help users to keep their iPhones in shape.
The first product is called iPant, which is mandatory to wear if you are going to put your iPhone in your pocket otherwise your iPhone warranty is void immediately.
iPant is designed by Sir. Jony Ive and is called "most stylish pant ever designed in history" by Tim Coook, He adds "it will not only show your taste in fashion but will also protect your iPhone 6/6+ from being bent in your pant, so genius"
Apple has already patented this new innovation.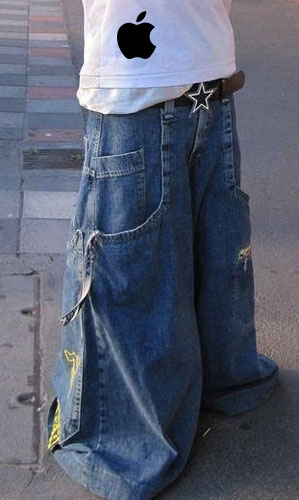 The other product is for unfortunate users who have their iPhones affected by this design flaw, It will cost ONLY 130 euros and is guaranteed by Apple to fix this issue.